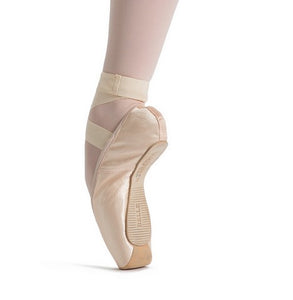 Belle is Merlet revolutionary beginner pointe shoe. They  have developed a new form for foot maintenance and optimized protection. The beginner dancer finds the perfect balance on pointe. It makes easy to be on pointe.
Thanks to Merlet  long experience and our know-how acquired since 1974, they are pleased to offer you their  work today! Everything that is revolutionary in this pointe shoe is not seen but is verified!
The young dancers will find in Belle their indispensable partner. A new shape, a new box and a new sole will make it easier to be on pointe and all a perfect balance.