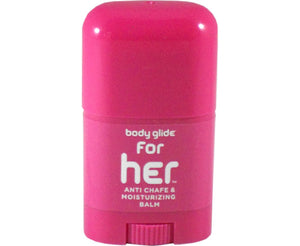 A roll on to prevents blisters on feet
Product: Body Glide is a proven barrier that helps prevents blisters and chaffing. Invisible, water resistant for all day protection. Hypo-allergenic. Fortified with vitamins A, B, E and F. Anti-chafe and moisturizing balm.
Size: .80 ounces
Packaging: Plastic container with cap, inside a zip lock plastic bag with instructions for use.