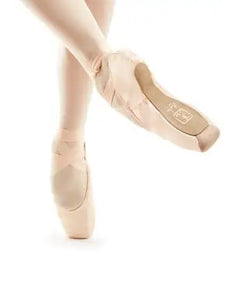 The Classic model is the original "U"shape: the metatarsal, midfoot, and heel are generously cut.
Width fits the metatarsal and mid-foot area.
Width sizes available: Medium and Wide
The box fits the toe and metatarsal area. 
Box sizes available:  #3+, #4, #5
Gaynor Minden shanks do not break in or soften, and all are equally durable and long-lasting.
The deep vamp and the high heel are the standard sizes